Residential / Small Business Fire & Security
Interactive Security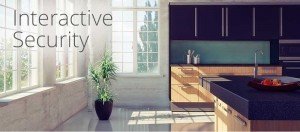 Our security and interactive technology provides best in class protection and the ability to monitor your property 24/7. As an industry leader , we utilize advanced interactive security solutions to provide the most reliable home monitoring service.
Key Benefits:
Advanced home monitoring technology
Tamper resistant technology
No phone line or internet connection required
Control your home via the web or mobile app
Monitor you property even when the system is disarmed
Stay aware with email and text notifications
Energy Management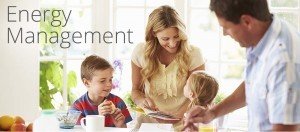 With our Energy Management services you can remotely adjust your lights and thermostats and set energy savings Smart Schedules to fit your lifestyles.  We can help you stop wasting energy and start taking control of your energy bills.
Key Benefits:
Reduce energy usage without compromise your lifestyle
Energy saving templates help reduce your energy bills
Customized light and thermostat schedules adjust to your lifestyle
Mobile apps let you remotely control your lights and thermostats
Text and email alerts let you know when your thermostat settings change
Video Monitoring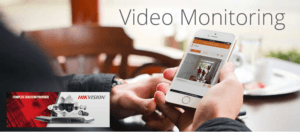 Central Signal has the camera and video solutions you want and need for your home and business.  There is a vast range of quality available when it comes to New England surveillance system companies, camera systems and their components.  We have a specialist that will design the highest quality system for your within your budget.  We install it with great care and precision utilizing our many years of experience and expertise in the field of security and remote access.
We can integrate surveillance seamlessly with your security and home automation systems or design the perfect stand alone package to meet your security requirements.
Key Benefits:
Home Video Cameras
Business Video Cameras
Alarm.com cameras with Smart Phone, PC and Mac access
Smart Phone security system and remote surveillance apps
Motion or macro specified activated video and notification systems
Analog to digital conversion
Stand alone DVR, NVR and camera systems with or without remote access
Covert surveillance cameras
Installation of customers self purchased camera systems
Service / Repair / Expand existing systems
What you don't know about camera systems and their differences could lead to poor quality and regret. Our surveillance specialists will educate you on all the differences, without obligation and they will prepare a high quality and affordable quote for your consideration.
Call Central Signal today at (800) 273-1423 and see the difference in everything that we do! We are New England local and loved by our customers!
Wellness Monitoring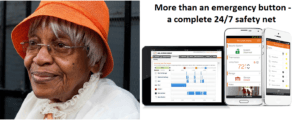 Wellness offers a secure and cost-effective option for independent living with safety, security, and comfort.
Key Benefits:
Activity Patterns – Understand your family member's activity pattern and get an alert if its out of the ordinary.
Awareness – Make sure your loved one is getting up and about.
Alerts – Be alerted if your loved one is wandering or leaving the house at odd hours.
Security & Automation – Simplify daily routines with automated temperatures, light, and security settings
Integrates Pendants – Wellness can also be paired with Personal Emergency Response (PERS) pendants.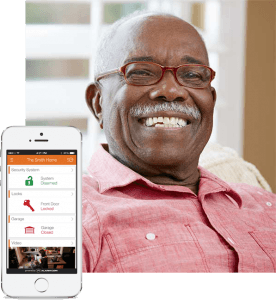 Peace of Mind with Monitoring & Alerts
Family members and caregivers can monitor their loved-one's activity, such as how much time is spent in bed, in a favorite chair or out of the house. And, with intelligent sensors to track and learn the home's activities of daily living, Wellness can identify anomalies that may signify a problem. More comprehensive than traditional Personal Emergency Response (PERS) wearable pendants, Alarm.com Wellness is a safety net that provides a more complete view of a loved one's well-being, and delivers automatic, real-time alerts. Unlike a PERS button, Alarm.com Wellness does not rely on the individual to take an action or remember to keep the button with them. With additional information like inactivity alerts or unusual activity patterns your PERS system can be enhanced to provide a more comprehensive solution.
Enhance Independence & Comfort with Automation
Wellness can also simplify routine tasks, with seamless automation across the home's critical systems. Easy to use rules and schedules allow you to automate lights, thermostats, locks and security – so your loved one doesn't have to remember to turn lights on or off, or lock the door every night. Caregivers can even remotely check on thermostat settings and adjust the temperature, if needed, through a mobile app.